Hi guys,
Well, you've already seen
the dressing room
and
the nursery
. Next up on the tour of our new house is the living room. Because the house has a living room and dining room, the room is much smaller than the living/dining combo room we had in the old flat. The affect is that it feels nice and cosy, full of all my favourite things.
I call our living room a compromise room because Mike and I have such different tastes. He likes things minimalist, and is a huge fan of slick black furniture. Me? Well I'm the complete opposite! I like vintage, colour, and clutter! So our living room is an odd combination of both. Here's how it looks: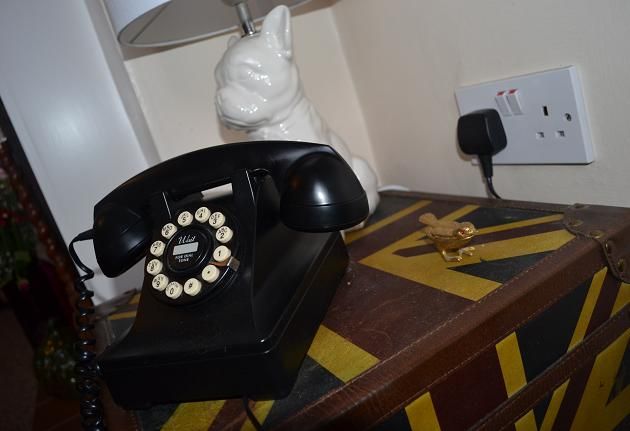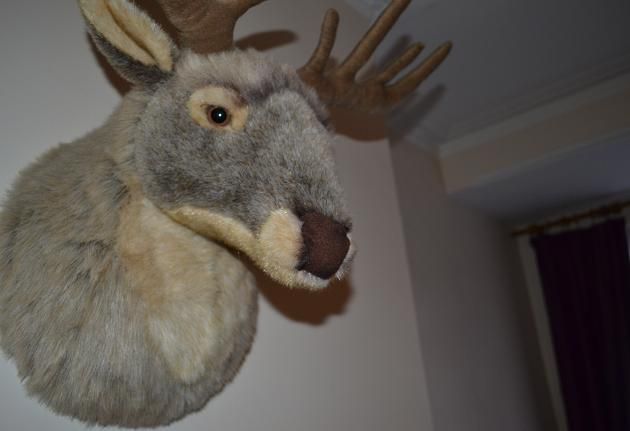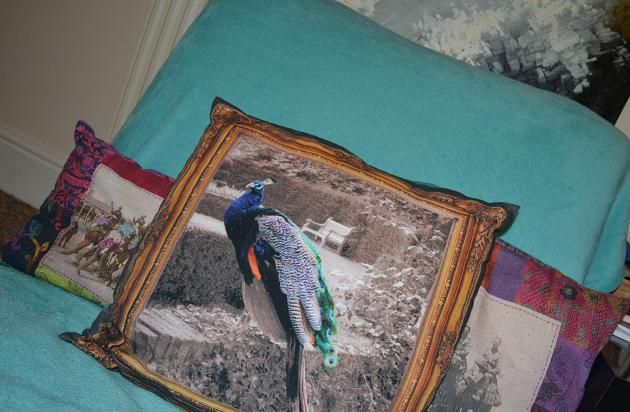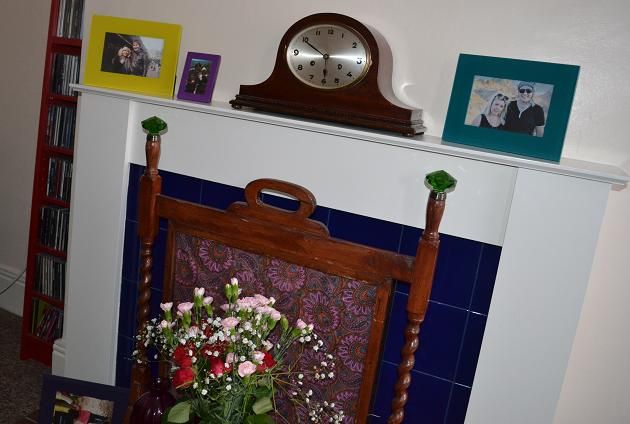 The trunk looks vintage but isn't, it's actually from
Homesense
. The phone and lamp are both from Debenhams and the little brass bird was a bootsale acquired gift from a friend. We brought the furry stags head back from Berlin (I promise you stuffing this into Mike's rucksack because we were travelling hand-luggage-only was not a highlight of the trip!) The fireguard screen is the newest addition to this room: I got it from a carboot sale for just £1, where it needed some serious work. We scrubbed it clean, replaced the fabric inside the body of the screen and new jewelled knobs for the top (these are just ordinary doorknobs from B&Q, but they serve exactly the same purpose!)
We're renting this place (we're hoping to buy early next year) so we're reluctant to paint or do any extensive refurbishment to the living room: renting and injecting personality is hard! But I do like this room: it's so cozy and just perfect for snuggling up warm in when it's cold outside.
Do you have to compromise in your house? Do you have different tastes from your partner/housemates and how do you make it work?
Love Tor xx