Hi guys,
Back in November I fell in love with a chandelier made of cutlery from
Next.
Sadly however when I decided to buy it and went back to pick it up in late December it had sold out. Everywhere! Online and in every store within a 100 mile radius!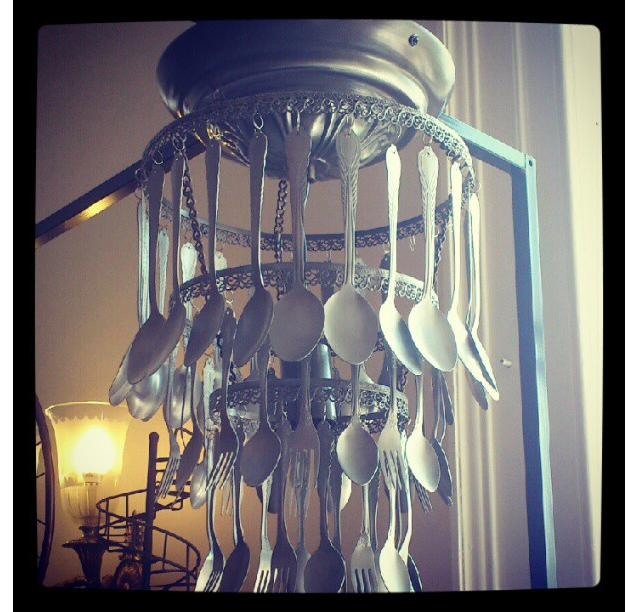 Here it is! And it was a massive bargain at just £60 too. Luckily thanks to the power of eBay I got my chandelier (I had to pay £65 but it was still a bargain at that!) and I think it's a great idea and a great design. Perfect for a quirky kitchen or dining room. So I looked for alternative that was still available that I could share with you guys:
'Hungy Suspension' by Ali Siahvoshi. £777 inc. VAT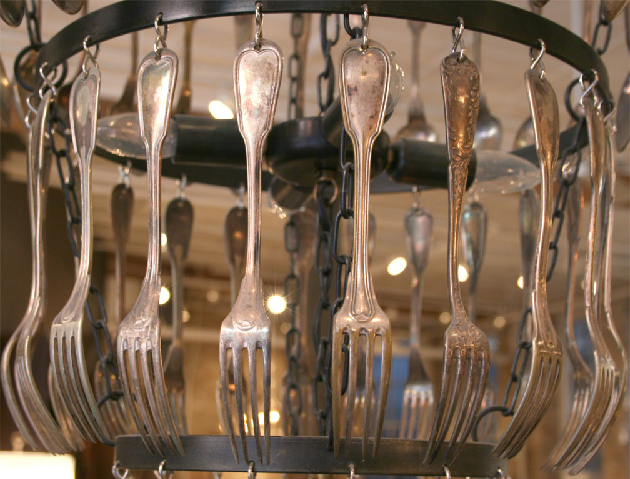 Brocante three tier chandelier, POA
(order from here)
My Next version was a bargain £60: Admittedly these cost considerably more than this but I just love how they look. What do you think? Do you like the idea of the cutlery chandelier? Or is it just too damn weird! I can't wait to hang mine: and I've even been looking at cutlery print wallpaper to match!
Love Tor x
Latest on Fabfrocks:
Sale shopping at Westfield London
Latest on Fabfrocks and Family
:
Boys
like fashion too - Polarn O Pyret