Hi guys,
I love Emma Bridgewater's chunky pottery: especially the mugs. So I was delighted to read about the
Emma Bridgewater @ TKMaxx collection
for Comic Relief. Now you can buy Emma Bridgewater pieces with great comedy slogans, guilt-free, because you're supporting charity as well: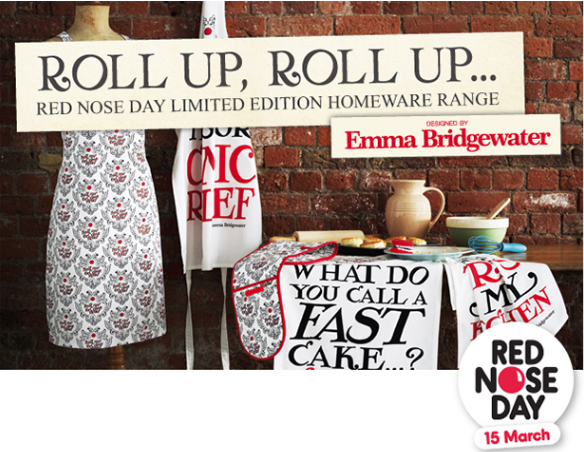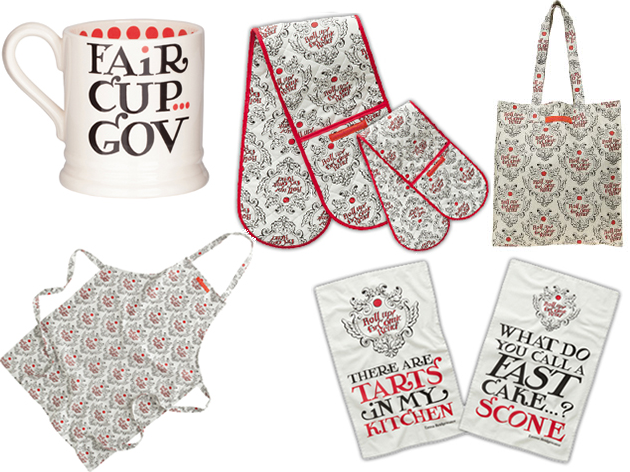 Slogan mugs, £9.99 (at least £4 goes to Comic Relief)
Oven gloves, £7.99 (at least £4 goes to Comic Relief)
Bag for life, £9.99 (at leasy £4 goes to Comic Relief)
Aprons, £12.99 (at least £6.50 goes to Comic Relief)
Tea towels, £4.99 each (at least £2 goes to Comic Relief)
I always like the TKMaxx Comic Relief collaborations: I still wear the Vivienne Westwood Tshirt I got two years ago (Queenie from Black Adder wearing a red nose). And I think it's a very clever idea to focus on a kitchen/baking theme for this year, given we're a nation in the grip of a baking frenzy thanks to the success of the Great British Bakeoff. Which, for the record, is one of the best shows on TV!
I will definitely be getting a couple of the mugs, and the 'There are tarts in my kitchen' Tea towel. What do you think of the collaboration? Are there any pieces you've got your eyes on?
Love Tor x
Latest on Fabfrocks:
Sales shopping at Westfield London
Latest on Fabfrocks and Family:
Baby brand lust for Little Marc Jacobs