Hi guys,
Just a quick mini post to sing the praises of my new Ikea milk churn vases (Ikea product name: SOCKER). I am currently using these for flowers to brighten up my living room. But if you have a country style kitchen they would also look great used for utensil storage too.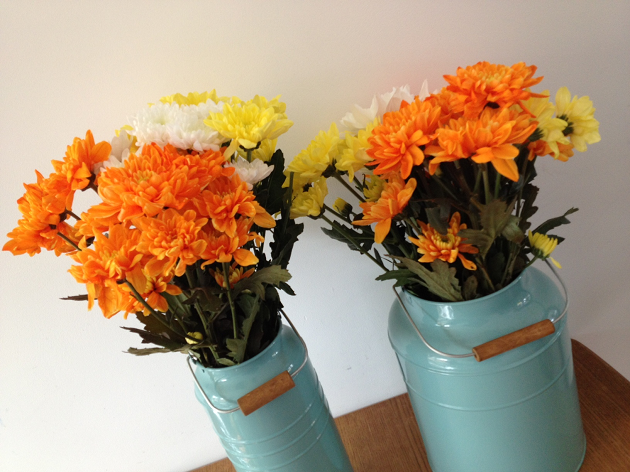 The two vases sit together, for simple space saving and (bonus points) they look pretty good paired too. The tall vase simple slips inside the wider vase. They also come in cream and red if the blue's not your colour. I'm slightly in love with this shade of blue, which is one of the reasons I made a beeline for these the second I saw them in store.
You can find the vases
here on the Ikea website.
Love Tor x
PS- The Ikea sale started on bank holiday Monday (27th May) and is running until 23rd June. I'm itching to get down there and check it out - of course I will be reporting back!!
Latest on fabfrocks: Dailywear -
A nice day for a white Christening
Latest on fabfrocks and family:
Days out Guide - Dinosaur Adventure, Weston Park