Hi guys,
Making your house look nice, and making your stamp on your living environment doesn't have to cost a fortune. Back when I was a student or starting my first post-uni job, and flat broke, I still wanted my rooms/flats/houses to look as nice as possible. To be places I wanted to go back to at the end of the day. And to reflect my personal tastes.
Luckily, thanks to shops like Primark and their homeware ranges, that's an attainable goal for almost everyone. Buy a new throw for £3 and a couple of £5 cushions and your bed will immediately look more inviting. Toss a floral towel (instead of that white one that's gone grey!) over the back of your chair, and instead of looking untidy, you'll look like you're making a style statement.
£20 spent in Primark can freshen up any room: affordable for even the poorest of student. Here are my picks from the lastest new arrivals that you will find in store right now: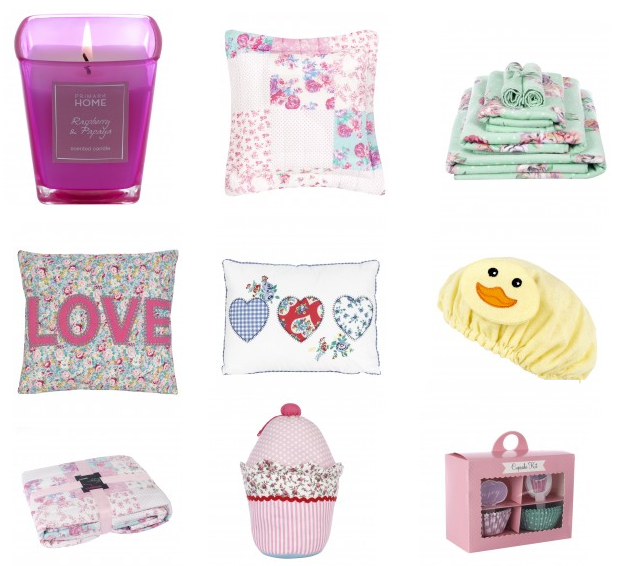 Square votive candle, £2. Patchwork cushion, £5. Jade floral towels, £1.50- £9.
Love cushion, £5. Patchwork hearts cushion, £5. Chick shower cap, £1.50
Patchwork throw, £15. Cupcake doorstop, £5. Cupcake kit, £2.
I actually really like the look of those jade floral towels. And I know my cupcake obsessed sister will just love that cupcake doorstop! Have you picked up any Primark homewares? Do you have any tips for styling your space on a very tight budget? I'd love to hear them!
Love Tor xx