Hi guys,
It's that time of the year when all of the high street stores are pumping out their new season look books, and the new season pieces are starting to appear in store. When it comes to home wares, that quite often means brighter colours, pastel colours, and florals on absolutely everything. For interiors, I tend to prefer the Autumn/Winter collections: I'm just not a floral kind of gal. But that doesn't mean there isn't something to love in the new Spring ranges.
I buy quite a lot of my homewares from
Debenhams
. All of the picture frames in my living room, both of our living room lamps, and several pieces in my kitchen are from there. So I'm always interested to see what new ideas and themes they have instore.
With that in mind, here are my picks from their new collections: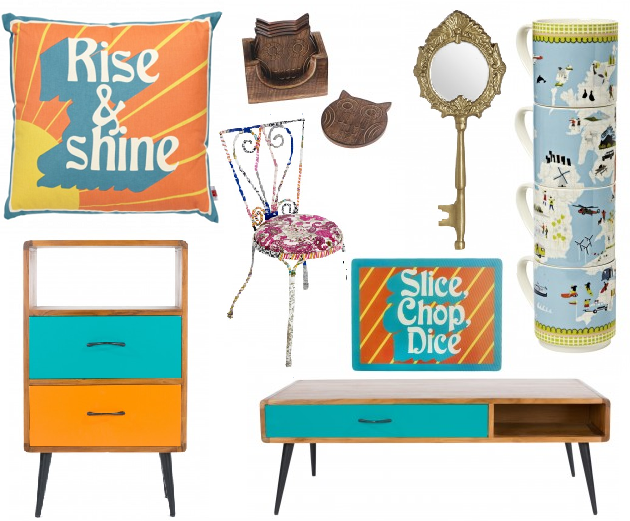 Ben De Lisi orange Rise and Shine cushion, £22
Sass and Belle wooden owl coasters, £15
Tea cup vase, £15
Matthew Williamson hand mirror, £10
Heirloom fabric covered chair, £175
Yukari stacking mugs, £18.50
Ben De Lisi worktop saver, £10
Comet painted teak coffee table, £625
Comet painted teak side cabinet, £375
I am massively impressed with their furniture this season. I did know Debenhams did furniture, but before now it has always been very generic and overpriced in my opinion. Now though, there are several pieces I love and I want to immediately add to my house! And given it's made of solid wood, the prices aren't bad either!
What do you think of my picks? Has anything taken your fancy? And do you find you prefer the spring/summer or autumn/winter interiors collections from the highstreet?
Love Tor x