Hi guys,
Like most people, when Mike and I first moved in together we bought
a lot
of cheap furniture. Ikea was our best friend. Car boot sales were our second best friend: jealousy meant that they and Ikea didn't get on. So my current home mission is to slowly but surely replace the cheaper/shabbier/most uncomfortable of our old furniture with statement pieces that will last forever: The next piece of furniture on my list to replace is our dining table and chairs. But with all things, the question is this: are dining chairs something you could splurge or save on?
Splurge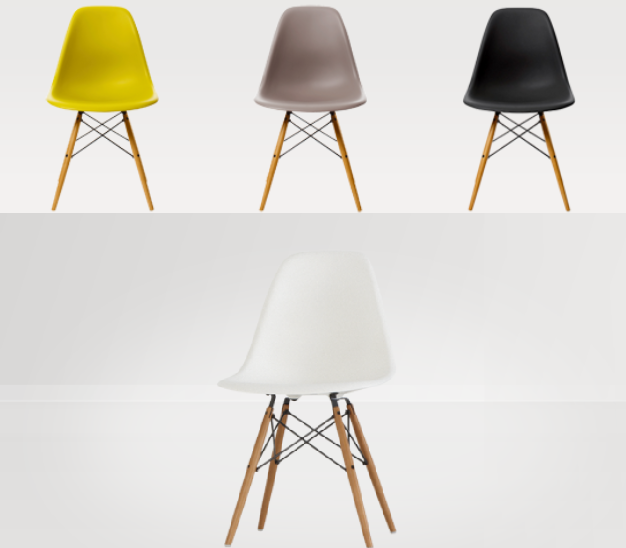 What I would really like is these Eames Eiffel chairs which are available from
the Conrad shop
for £256.80: they were originally £321 but are currently in the sale. However I just don't have that kind of money! To buy six of these chairs would cost a whopping £1,540.80: and I'd still have a dining table to buy soon. Not affordable for me. Which leads to our save option:
Save
These almost exact replicas of the chair are available from
Lakeland Furniture
at a tiny fraction of the cost : they were originally £47 each but are now in the sale for £39. Of course you don't have the kudos of owning an iconic piece of furniture history. But if it's the style you want (and you don't have a huge budget to do up your house) I think you could do a lot worse.
Can you tell the difference? I'm not sure I can! So for £234 (that's less than the price of one of the genuine chairs) I will be getting myself a set of six of these.
Love Tor x