Hi guys,
Valentine's day is just four days away. I know this not only because of the bombardment of advertising all over the TV, but also because of the number of puzzled men wandering around House of Fraser when I headed into the city centre this morning.
In other (but it is related I promise) news, Hubby and I made an offer on a house this weekend and it was accepted. Which is a huge yay - we're another step closer to being home owners. It also explains why this Valentine's day we decided the presents we exchange have to be useful for the new house. Now I toyed with buying him a knife set (too boring) or bedding, and then settled on a brilliant home based gift idea: art work for Valentine's day!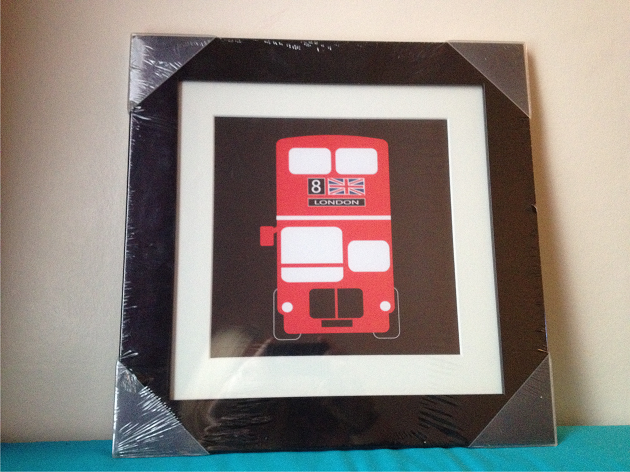 Hubby has mentioned a couple of times that he wanted a London themed piece of artwork for the house, to celebrate all the happy time we spent living in London, before we moved back to Norwich. His tastes run more to union jacks and photo montages though, which isn't my taste at all. Then I found this print, which fulfils his London-based criteria, whilst still being stylish enough for me.
If you're looking for a home-based Valentines gift idea, why not think about a print or artwork that celebrates a special place, event or theme for you? Great for your house, and shows you care at the same time. You can't lose!
This framed print is from
House of Fraser
, and cost £25.
Love Tor x
Latest on Fabfrocks:
More must-haves from Primark
Latest on Fabfrocks and Family
:
The misery of Mastitis