Hi guys,
The house we are buying (fingers crossed!) has stripped wood floors throughout. Lovely! But sadly the current owners have also stripped the staircase to reveal a not-especially-nice shiny wooden staircase underneath. We've talked about carpeting it to hide the hideousness. But in doing a little googling I came across an even better idea I thought I'd share with you guys: painted staircases!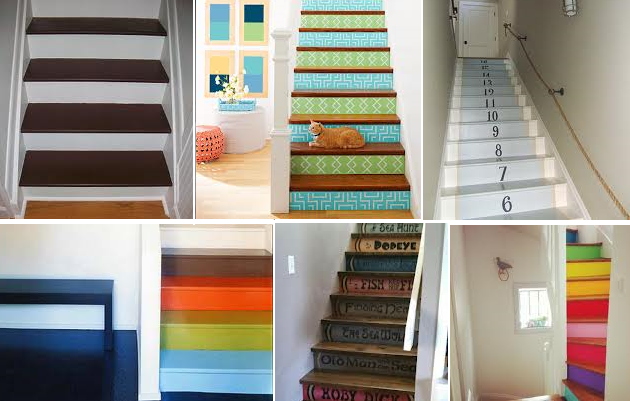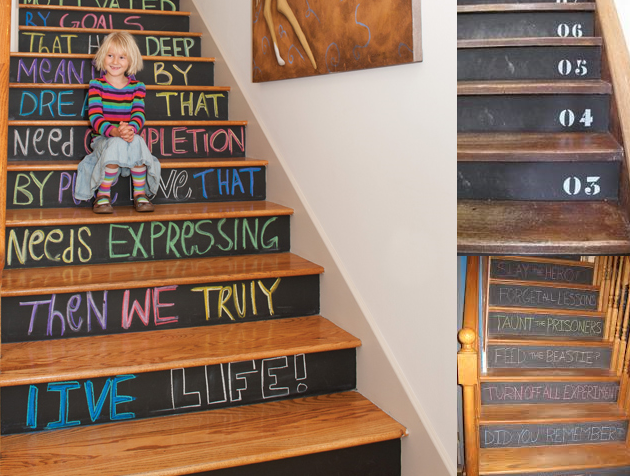 Reasonably cheap to achieve (Ronseal diamond hard floor paint costs £30 per 2.5 litre tin), all it really takes is a little hard work and accuracy with a paintbrush. And the paint dries in two hours, so if you time it right you can still get up the stairs to bed that night!
As you can see people have done things from the very simple (painting the stairs just one colour - this is what I would want to do) to the thoroughly creative and artistic: the only restriction is your imagination! I especially love the staircase that was painted with blackboard paint: if your staircase is opposite your front door you could leave messages for your partner/family to see as they walked into the house!
If we do this I'll post a tutorial, and let you know how hard/easy it was to achieve!
Love Tor x
Latest on Fabfrocks:
The Sarenza SS13 Lookbook
Latest on Fabfrocks and Family:
Baby Boy fashion bargain of the week