Hi guys,
For my birthday my little sister bought me the
Rob Ryan
'This bell' vase. It was a wonderful present, because I love Rob Ryan prints, and already have a set of side plates. My next planned acquisition is a set of six mugs. I love the designs, the simple use of colour, the schmaltzy sentimental messages. Reading them makes me smile and they are the kind of designs that brighten up your day a little.
And I just can't get enough of this picture from the homepage of the Rob Ryan website. If I could make my office look
exactly
like this one, then I would be a very happy young (or not so young!) lady: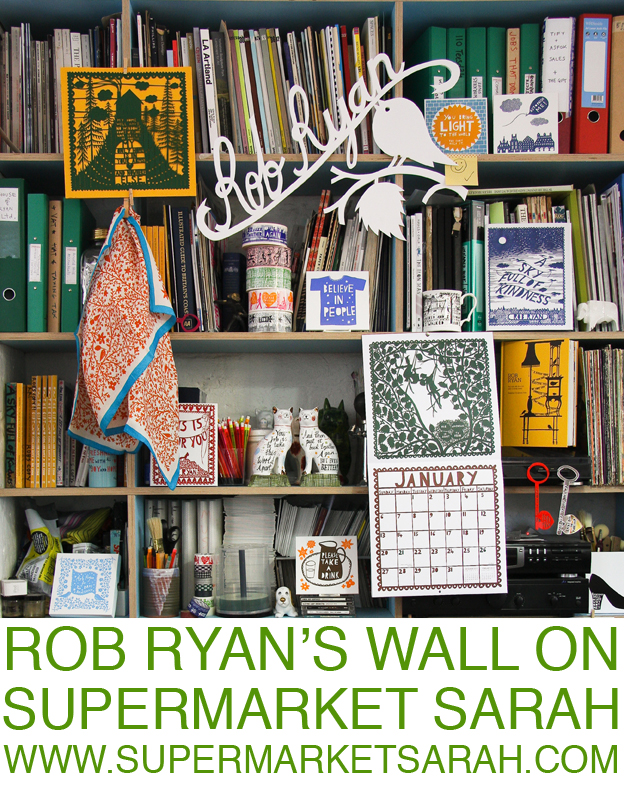 I turn thirty on my next birthday (gulp). And I already know what I want to mark the big occasion: A huge Rob Ryan papercutting of my very own to hang with pride of place in my living room. Of course, given I know my husband doesn't have a spare £7,000 knocking around in his bank account, I know that's a pipe dream. But it's a very good one! And I'll settle for a smaller screen print instead (hint:
I like this one
!)! Or some mugs, egg cups, tea towels, and I think I've just decided how I'd like to tile my kitchen....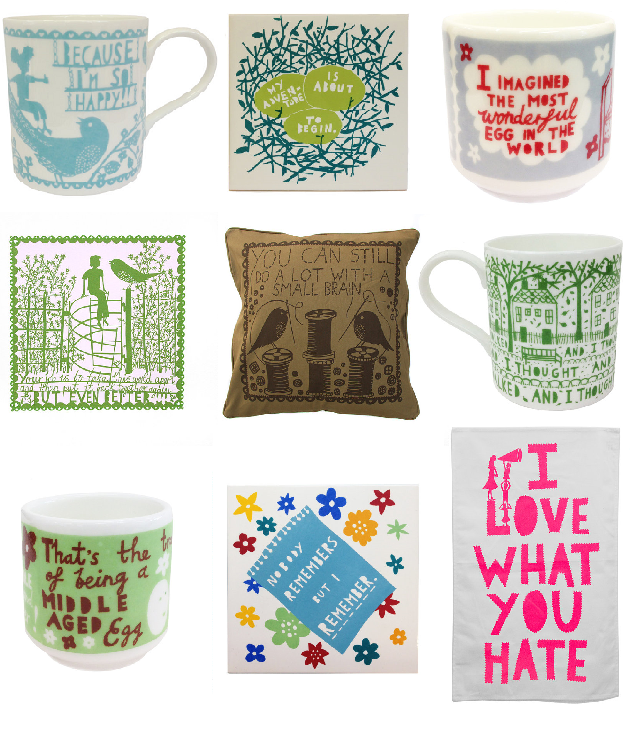 All of the selection above are available from the
Rob Ryan Etsy shop
. If I could have it all, I would!
Love Tor x
Latest on Fabfrocks:
Shoes - Be a lady in red (heels)