Hi guys,
One of my home mini projects for this weekend was to create a little herb garden on our kitchen windowsill. I love having herbs growing in the kitchen: it means your kitchen always smells lovely, and it really makes a difference to your cooking when you can add fresh herbs (even a bowl of pauper's pasta tastes like a treat with some fresh basil in it!)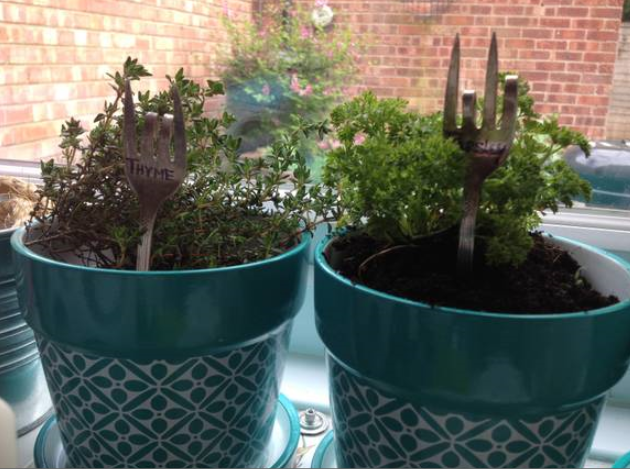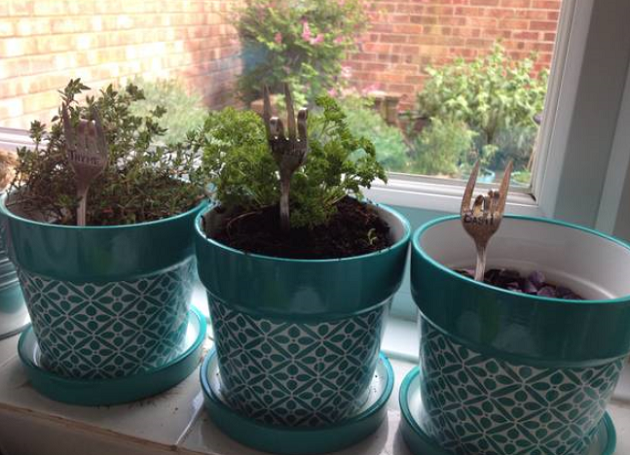 You can pick up very affordable herbs plants from your local garden centre or from a chain DIY shop like Homebase or B&Q. Or, if you like to bag a bargain (like me) and you live near a car boot sale, have a look there. There are always stalls selling plants and flowers at this time of year, and I picked up each of my herb plants for just 50p each at our local boot sale this morning.
The indoor planter pots were from Matalan for just £3 (
available to buy here
) and the fork markers were a present from my mum and dad (brought all the way back from an antique shop in America).
The other jobs on my hit list for this weekend are to paint our entrance porch, build our new garden furniture, and finally unpack the last boxes in our bedroom: admittedly, buying a few plants and pots was the easiest job on the list, but at least I can say I've achieved something other than watching Eurovision this weekend!
Have you done any projects in your house this weekend? I'd love to hear all about them!
Love Tor x