Hi guys,
I love getting crafty, and Christmas is the perfect time to exercise my love of all thing craft with a real purpose. So I thought that every Saturday during December I would share one of my seasonal crafts with you guys.
In case you haven't noticed over previous years, I'm going to let you into a little secret. I really really love Christmas. Like I'm obsessed with Christmas! I love decorating our house, buying special presents for everyone I love, I even like writing Christmas cards - I know! I'm crazy! But another one of the things I love (and something I've gotten from my mum) is wrapping my presents, so that they look amazing and leave people excited to open them.
Over the years I've decorated my presents with personalised keyrings, christmas tree ornaments, and candy canes. I've seen gorgeous presents that have been decorated with lollypops, cookie cutters, and even homemade jewellery. When you add something to the top of the present, however small, the wrapping becomes part of the gift.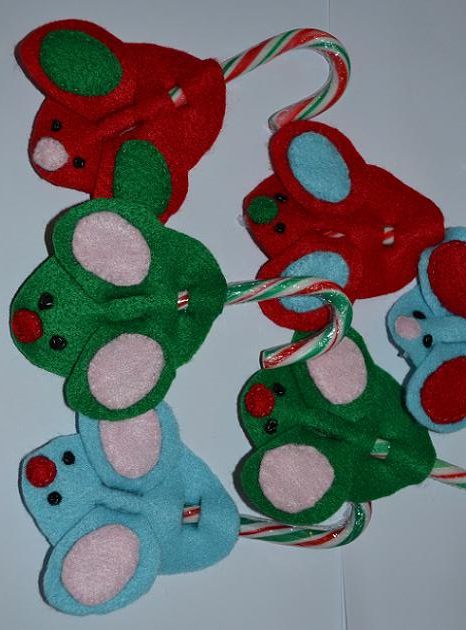 This year I'm decorating my presents with candy cane mice: felt mice which I'm made by hand and added candy canes to make their tails. You can find the Martha Stewart tutorial on
how to make the mice here
: note that I stitched mine together rather than using fabric glue recommended by Martha (who knew she was so lazy?!) and they looked much better for it.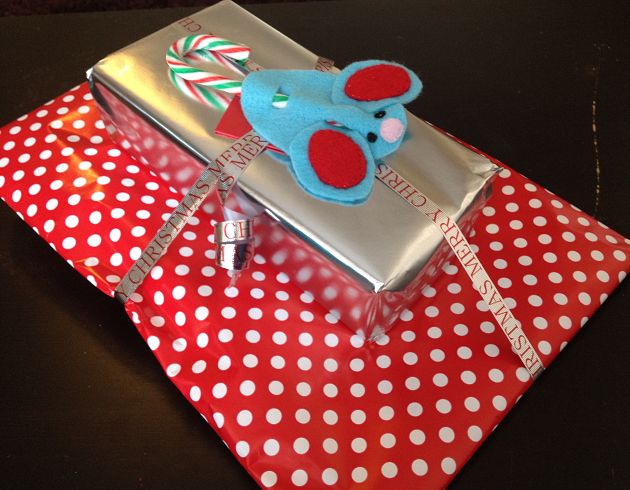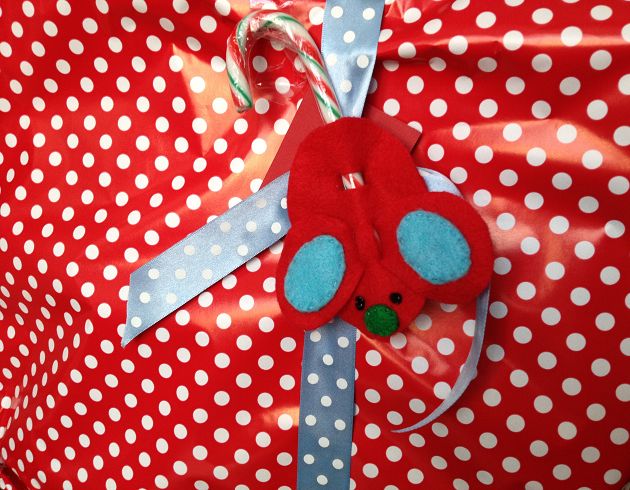 For the wrapping paper I've opted for plain metallics or red: I always think if you're going to embellish then the embellishment shows up so much better against the background of plain paper. I also experimented a little with polka dots for that Cath Kidston feel. Other unusual wrapping paper options are to use brown parcel paper and even newspaper: both guaranteed to make your presents stand out when they're underneath the tree!
How do you wrap your Christmas presents? Do you like to make the wrapping into something special, or do you prefer to spend more time on getting the right gift? I wonder if it's part of being a blogger than means I like literally everything I do (even giving a present) to be something that's aesthetically pleasing!
Love Tor xx